Visa
Oferta wygasła i nie można na nią aplikować.
Data wygaśnięcia 05.07.2022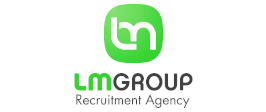 Currently for our client, a leading company from the IT industry that specializes in digital services and consulting, we are looking for employees for the positions of Assistant Product Manager in T&E.
Assistant Product Manager in T&E
Numer referencyjny: KAKA
Requirments:
• 7+ years' experience in a large business system environment, performing business analysis, business development, and/or project management with a preferred focus on SAP Travel management and SAP Finance.
• Knowledge of SAP functionality specifically in the area of travel management
• Proven knowledge of software development lifecycle methods, processes, tools and best practices
• Documentation, communication and presentation skills that support accurate and concise messaging
• Experienced and comfortable working with culturally diverse outsourced on/offshore staff for Project work and
Production Support (Run) service delivery
• Excellent interpersonal, client service, communication, organizational, and project management skills
• Excellent problem solving and decision-making skills
• Ability to react appropriately during crisis situations
• Operate in a dynamic, fast moving and changing environment
• Operate in a global matrix environment
• Ability and flexibility to work in a virtual environment across multiple time zones
Experience in SAP BW, HR, Concur and/or GRC would be valued
What you'll do:
Manage the administration of the global corporate including driving global best practice and consistency projects;  resolving escalated issues arising within the program; working with culturally diverse outsourced on/offshore staff for Project work and 
Production Support (Run) service delivery 
Collaborate with global finance contacts to provide T&E support as needed
Drive and support continuous improvement and scalable processes by supporting management initiatives and developing & documenting new processes
Increase associate understanding and satisfaction on Global T&E policy and procedures
Lead global consistency and process improvement projects.
Work collaboratively with other Finance members to create accurate and efficient processes
Serve as backup for a variety of duties/functions on the Global T&E team
Complete special projects and other responsibilities as assigned
What we offer to the candidates:
• Internal trainings
• Set of social benefits to choose
• Opportunity to develop your career
• Career in the multinational company
• Work from home opportunity
Nationale-Nederlanden

Gdańsk

kontrakt b2b

pełny etat

rekrutacja zdalna

Businessface Sp. z o.o.

Gdańsk

umowa o pracę

pełny etat

praca od zaraz

Bez doświadczenia

3 500 - 5 500 PLN / mies.