Visa
Oferta wygasła i nie można na nią aplikować.
Data wygaśnięcia 04.07.2022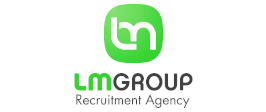 Currently for our client, a leading company from the IT industry that specializes in digital services and consulting, we are looking for employees for the position of SAP or GRC Project Manager.
SAP or GRC Project Manager (remote work)
Numer referencyjny: IRHL
Miejsce pracy: Gorzów Wielkopolski
Responsibilities:
Design, test, troubleshoot and maintain SAP roles across our Mercury (SAP) platform, working closely
with business users, functional teams and technical teams to ensure that appropriate access controls
are built into the roles
Monitor the SAP environments for applicable compliance, including Segregation of Duties and
Sensitive transactions
Audit to detect deviations of established procedures, role mapping, unauthorized changes to the SAP
security and report findings to management
Ensure that application security standards are fully integrated into systems
Monitor and maintain security policies, standards, guidelines, and procedures to ensure alignment
with corporate strategic plan and supports the project team during implementation
Support / educate business stakeholders on SAP Business Roles , access risks and mitigating controls
Develop interim automated solutions for GRC application reporting through ABAP, VBA, SQL, Python,
or JAVA as required by the business or the MST organization
Prepare project plans and ensure the completion of deliverables as required
Assign tasks and issues as required, monitor to ensure progress and timely completion
Partner with Mercury Program on deployments to ensure readiness as required
Advise the Program and business stakeholders on security compliance strategy matters and support
enhancements or defect resolution where required
Drive implementation and integration of SAP GRC Access Control (AC), Business Role Management
(BRM), XITing, Greenlight, and other post go live sustainment tools.
Requirements:
3 + experience as PM in SAP or GRC projects
Solid understanding of key processes and methodologies related to user provisioning, role
definitions, SOD analysis for SAP systems (ECC, SRM, BPC, etc.)
4-6 years of SAP GRC Access Control,
At least one end to end SAP role design implementations or support experience
At least one complete implementation of SAP GRC 10.0/10.1/ 12 Access Control
Experience in Using a ticketing system (and meeting SLA metrics)
Strong understanding of business processes (RtR, PtP, OtC, Customer Relationship)
English language skills - excellent written and verbal communication (min B2)
At least Bachelor"s degree
We offer to the candidates:
Internal trainings
Set of social benefits to choose
Opportunity to develop your career
Career in the multinational company
Work from home opportunities