Visa
Oferta wygasła i nie można na nią aplikować.
Data wygaśnięcia 14.07.2022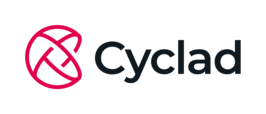 In Cyclad we work with top international IT companies in order to boost their potential in delivering outstanding, cutting-edge technologies that shape the world of the future. You will join Development Team for one of our Partners, Software House that specializes in computer vision, live video streaming, autonomous mobile robots, data science, deep learning and data engineering projects. The team works on development of Software Solutions for international clients representing various industries.
AI Engineer (Mid/ Senior)
Reference number: PL22/REMOTE/SF/AIENGINEER
Project information:
Industry: Software Services for High-Tech Software House specializing in computer vision, live video streaming, autonomous mobile robots, data science, deep learning and data engineering projects
Type of project: development of ML/ DL solutions for international clients representing various industries
Office location: Poznań
Remote work: 100% remote
Budget: 600 - 1200 PLN net + VAT/day; with 20/26 days of paid leave
Tech stack: Python (NumPy, Pandas, scikit-learn, Pytorch, Tensorflow/ Keras), SQL
Methodology: Scrum/Agile
Start date: depending on candidate"s availability
Project scope:
Developing solutions and services such as computer vision, live video streaming, autonomous mobile robots, data science, deep learning and data engineering projects
Together with us, you will be responsible for the ongoing implementation and development of Machine / Deep Learning products
Analyze large amounts of information to discover trends and patterns
Propose solutions and strategies to tackle business challenges
Have an influence on the choice of tools, technologies and technological solutions proposed to the client or used in our products
Working in Scrum
Work as a team, whenever possible and necessary, so the topic can be always discussed with someone outside the project
Developers have a real impact on the product that we create together (we take every feedback on the workshop)
Requirements:
4 years of experience (2 years of experience in a similar position)
Good Python programming skills
Knowledge of numpy, pandas, scikit-learn, SQL
Experience in Pytorch or Tensorflow / Keras
Good analytical skills
Fluent English (at least B2)
Nice to have:
Knowledge of matplotlib, ggplot, plotly, xgboost, parquet, arrow
Experience in comprehensive model building (data collection, data preparation, architecture selection, training, production implementation)
Experience in Computer Vision and OpenCV
Experience in Natural Language Processing as well as transformers, hugginface
We offer:
Permanent cooperation based on a B2B contract with 20/26 days of paid leave
Flexible working hours, 100% remote work
Training and courses during working hours
Employee recommendation system
Equipment and accessories tailored to your preferences (MacBook by default)
Perks including Private medical care, Life insurance, MultiSport Card
1-2 days a month for self-development - hackathons, courses, blog posts, meetings
"Best of" on which we share our knowledge
Focus on advanced projects to build high - quality solutions
External projects are our goal of acquiring skills that we collect to build our own products