Visa
Oferta wygasła i nie można na nią aplikować.
Data wygaśnięcia 04.07.2022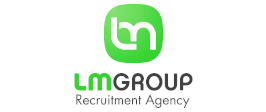 Currently for our client, a leading company from the IT industry that specializes in digital services and consulting, we are looking for employees for the positions of Communication Analyst.
Communication Analyst (remote work)
Numer referencyjny: IRHL
Essential Functions of the Job:
Develops and prepares a variety of communications, such as marketing materials, reports, information 
releases, newsletters, web-based content, and video content
Assists in text production and integrating the relationship of text to graphics
Consults with customers on content and suggests appropriate organizational and structural changes
Enforces consistent style and tone, smooth transitions and eliminates wordiness, triteness and jargon, 
especially in multi-author documents 
Fact-checks, flags questionable statements and monitors correct and logical sequencing of material; 
responsible for the execution of edits
Assists with managing SharePoint site portal content on a consistent basis
Conducts instructional design quality reviews on new and existing learning solutions using the EY Design 
Quality Checklist 
Ensures written quality of learning content and proof-reads learning materials to ensure consistency (e.g., 
ensures references between facilitator guides and participant materials align, checks formatting, 
confirms timings in facilitator guides, etc.)
Collaborates closely with developers to ensure finished materials are authored as specified
Knowledge and Skills Requirements:
Exceptional English communication skills - including written, verbal and active listening
Proven capability to understand IT-systems related discussions and translate into meaningful business 
communications that are appropriate, relevant and engaging to the audience
Execute quality deliverables across multiple media, including print, web, events and presentations
Be a self-starter, able to work virtually, in a large global organization, across time zones and with different 
cross-functional teams
Advanced editing, proofreading and writing skills and thorough knowledge of writing and style reference 
materials
Ability to write effective instructional text, facilitator materials, audio and video scripts and other learning 
design documents
Proficient in Microsoft Office including Outlook with particular emphasis on creating dynamic, accurate 
and visually appealing Word and PowerPoint communications 
Proficient with creating and managing SharePoint content
Proficient with learning technology and tools (ideally Captivate or Storyline), desktop applications, and 
relevant knowledge tools
Experience:
Communicating technology information to business users
Background in Accounting/Finance industry is helpful. Experience and knowledge of change management 
principles, methodologies and tools.
Ability to develop and deliver creative, credible ideas for content
With learning management systems (SAP SuccessFactors preferred) and virtual classroom software (MS 
Teams preferred)
Working in fast-paced, stressful environments to deliver required results
We offer to the candidates:
Internal trainings
Set of social benefits to choose
Opportunity to develop your career
Career in the multinational company
Work from home opportunity
The opportunity:
This role in the Mercury Support Team will give you the opportunity to make a difference by serving as a shared 
resource within the Org Change Management (OCM) workstream, supporting both communications and learning 
projects.